On Friday, February 3rd, 2023, a building fire broke out in East Boston, causing residents to evacuate the area and the Boston Fire Department to respond. The fire happened at 43 Cottage Street in East Boston, which is a triple-decker home, at approximately 14:20 hours.
According to eyewitness reports, the fire started on the second and third floors of the building, quickly spreading through the walls and ceiling, causing all residents to evacuate the property. Despite the freezing temperatures, which dropped into the single digits, firefighters were able to attack the blaze and stop its spread to the neighboring homes. The extreme temperatures did present numerous challenges for firefighters, including slippery conditions and frozen hose couplings however the Jakes did not falter.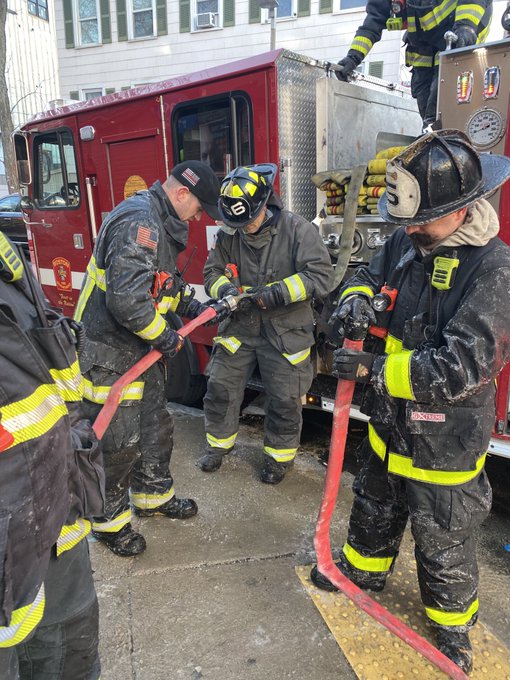 Even with these difficulties, the fire was quickly knocked down, and companies then began the grueling overhaul process of checking the walls and ceilings on the affected floors to make sure there was no remaining fire.
All occupants of the home were safely evacuated, and no injuries were reported. Unfortunately, 12 residents were displaced by the fire damage and are currently receiving assistance from the Red Cross of Massachusetts to ensure they have shelter and warmth after this traumatic event.
The Boston Fire Department, Boston Police, Office of Neighborhood Services, and Boston Public Works are all assisting those who were displaced. Stay tuned for updates on this developing story and be sure to follow LiveBoston617.org for the latest news and information from around Boston.
---