Mattapan MA – On February 7th, 2023, at approximately 20:00 hours, after receiving a call for a structure fire on Leston St, Boston Fire Department rushed to the scene. Heavy fire was seen coming from the rear porches.
After arriving at the three-story multi-family home, the Boston Fire Department found the source of the fire which was coming from the backside of all three porches. This fire coming from the backside was heavy, and the Boston Firefighters quickly realized that they needed to order a 2-alarm for additional resources to respond.
After about 30 minutes of trying to extinguish the fire and evacuate the tenants, Boston Firefighters were successful. Boston EMS and the Boston Police Department were on scene to help, and 10 people were safely evacuated from the building without injury, 6 adults, and 4 children. All firefighters were ordered to stay off the rear porches, as they were burned through and had become unstable.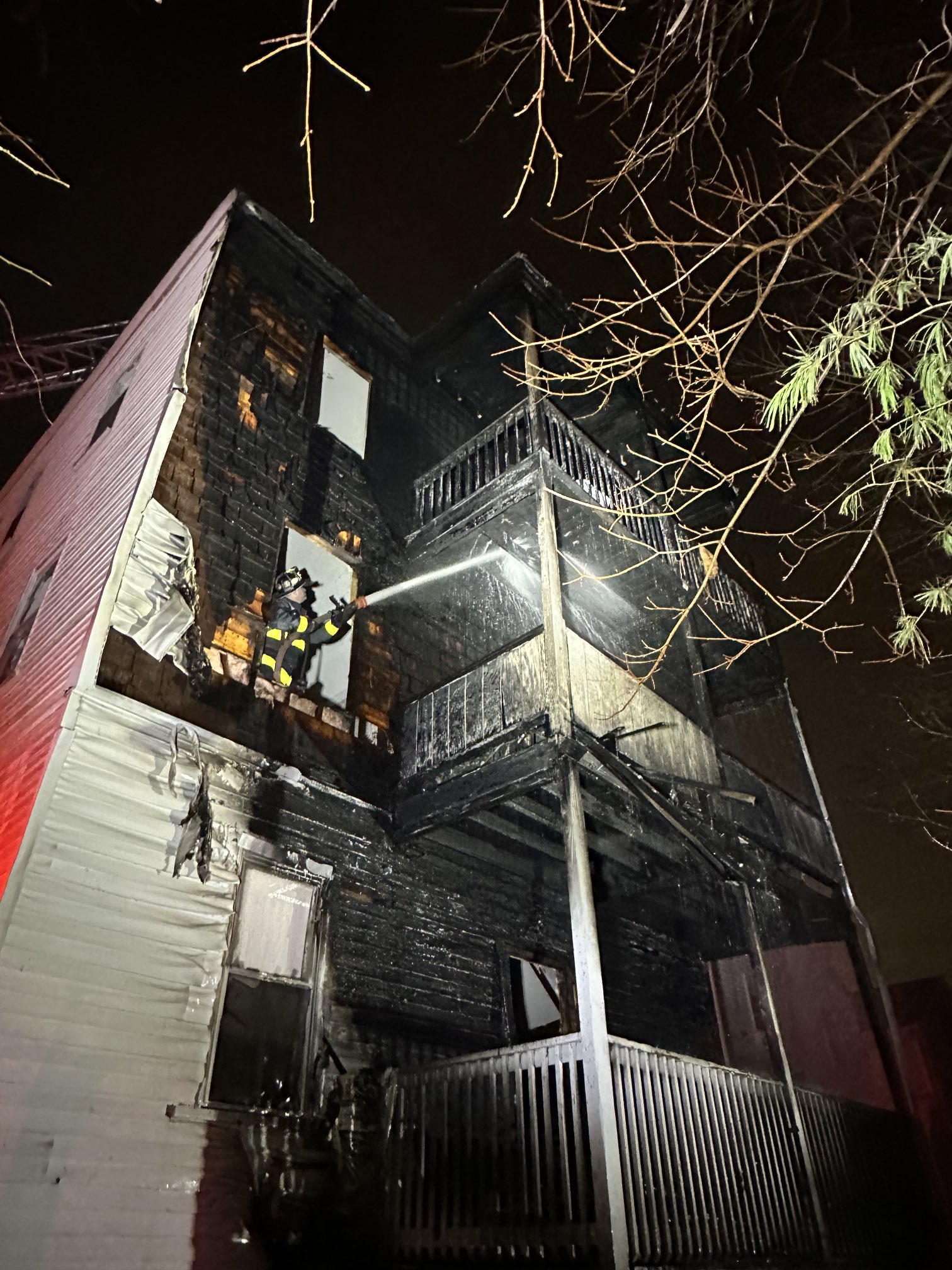 Because of the displacement these families will now face, the Red Cross of MA will be assisting them with housing. The Boston Fire Investigation Unit was on scene trying to determine the cause of the fire. As of right now, the cause of the fire is still unknown.