On Monday, April 10, 2023, at approximately 13:30 hours, a man driving a motorcycle had a head-on collision with a van on Boylston St. Luckily, there was a nearby ambulance.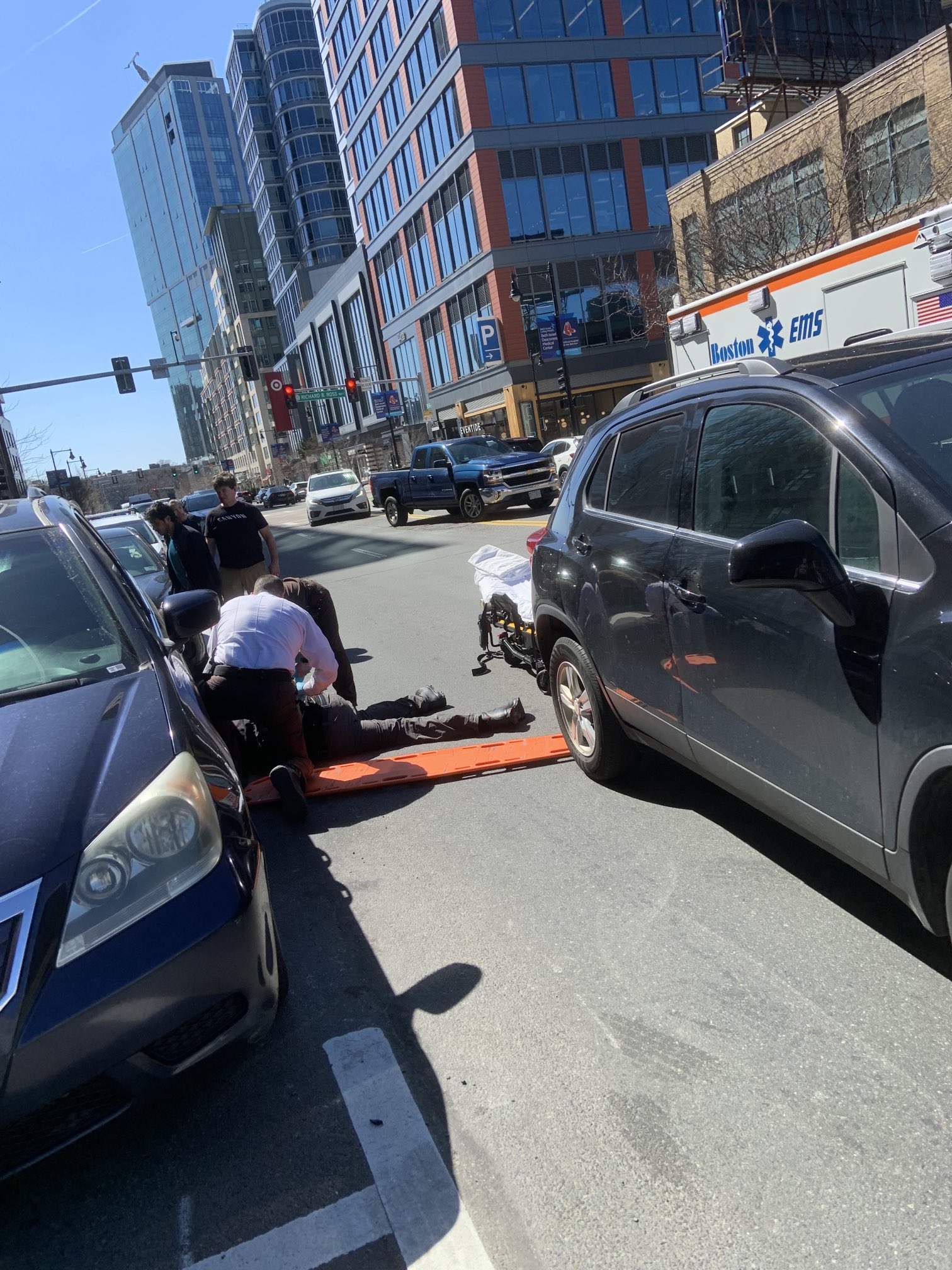 A man named Ben Chase reported that he saw the crash happen, and he stated that the victim driving the motorcycle was speeding down Boylston Street. He then stated that the victim popped a wheely, lost control, and ran head-on into a nearby van. The victim was then thrown about 15 feet down the road and left with serious injuries.
Luckily, there was an ambulance right next to the crash, and the victim was transported by EMS to a nearby hospital. The victim's current condition remains unknown, but he was in critical condition when he left the scene.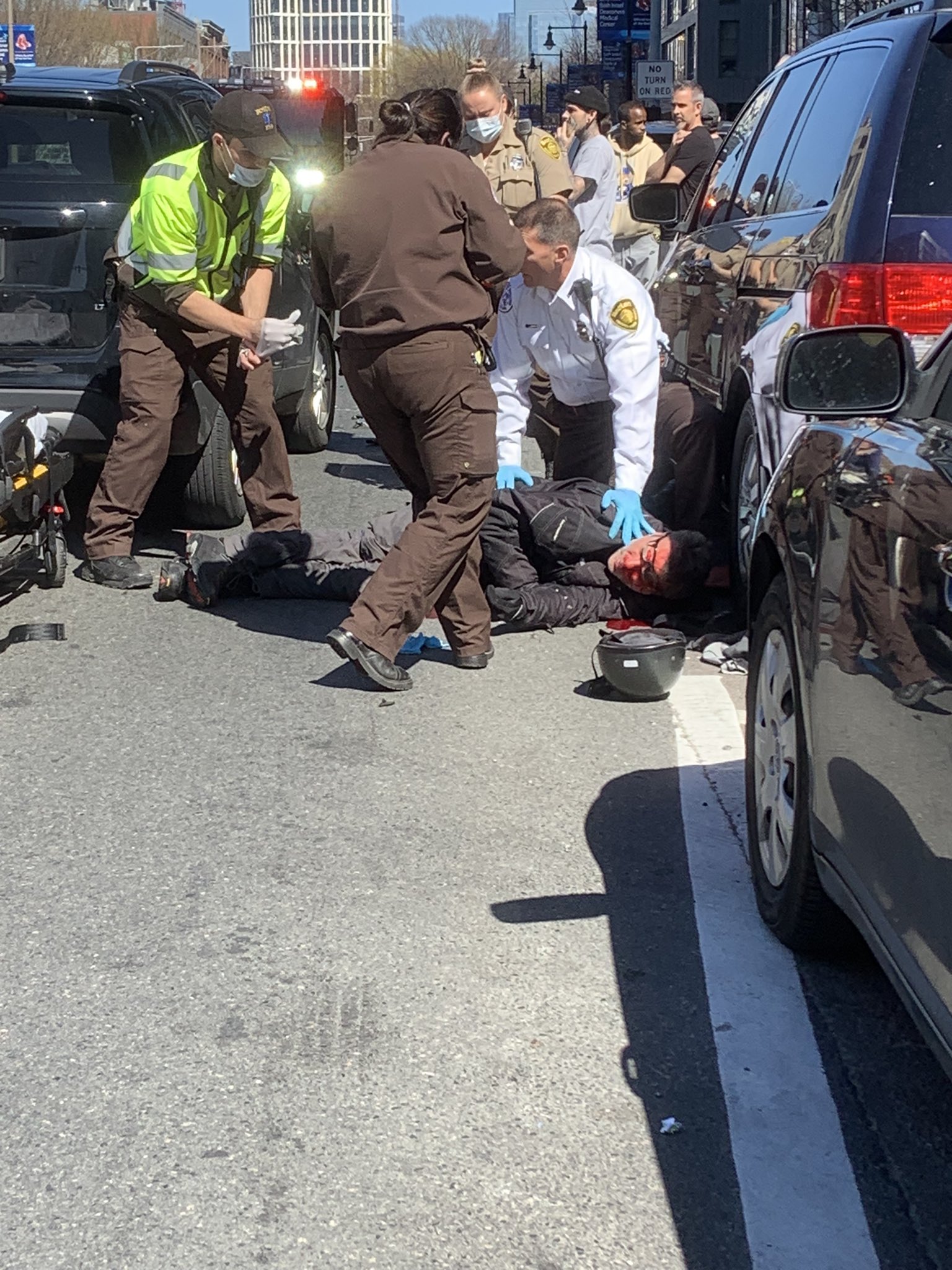 As for the victim driving the van, Ben Chase stated that "he was shocked and shaken up, but he was fine". There is no further information at this time and Boston Police have not confirmed if any involved parties will face charges.
---